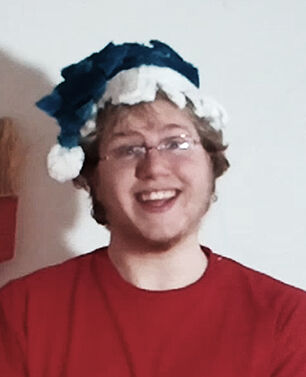 Not much is known about this awkward character. People started seeing him appear after a bunch of awkward questions he sent to
Kauff
, which he considers to be his best friend ever!
Outside the show, David Larson gives life to this unique and strange being, and he himself designed the blue hat that became his trademarked costume. David started collaborating with SilverWolfPet after they all saw how people loved his character.
It is rumoured that he will have a bigger part in Ask a Monkeyologist - Season 3 after his first video appearance was in Episode 6 of Season 2.