Ins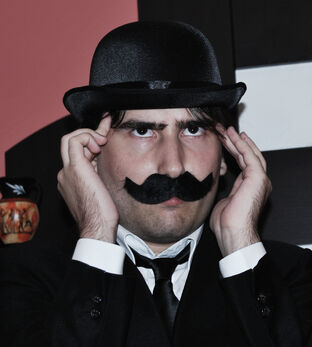 pector Plustard was a character created just out of pure fun. He's focused on his investigations, which makes him a big eccentric to the point of slight stupidity. His earlier version had him wear long hair with a tophat. Now he looks more like his idol, Hercule Poirot.
Initially, the brothers thought of making a Poirot parody but Plustard took a mind of his own. Recently teamed up with Johnny, under undisclosed circumstances, the pair represents the highlight in SilverWolfPet's comedy sketches.
They will both be featured soon in the upcoming short movie Inspector Plustard and the Fallen Groom. After it's launch, this page will be updated with more information, to prevent spoilers. His full name is unknown yet.
You can check out more news about the project here.
Ad blocker interference detected!
Wikia is a free-to-use site that makes money from advertising. We have a modified experience for viewers using ad blockers

Wikia is not accessible if you've made further modifications. Remove the custom ad blocker rule(s) and the page will load as expected.